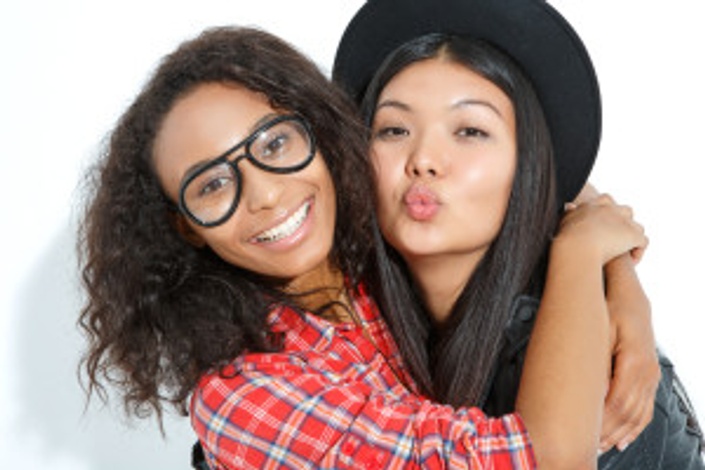 How to Build Your $1K Emergency Fund in Three Months Without Thinking or Missing the Money
A step-by-step guide on how to build $1K in emergency savings without sacrificing your happiness & lifestyle
Are you ready to stop procrastinating?
Are you ready to finally overcome self-sabotage so you can actualize your dreams of financial freedom and juicy living?
Are you ready to stop playing around and finally learn how to systematically save like a real grown woman?
Learn my super simple yet uber effective system of building a four-figure emergency fund from scratch in just 3 Months
Yes, you can move from being a Super Spender to Being Super Saver!
I will share my secret ROAR Method of Financial Self-care for those of you that are ready to receive advanced level grown women's savings and wealth building strategies. #RealWomenSave
In this value-packed online course, you will learn:
five of Kara's Solid and Surefire Savings System strategies;

the ROAR system of financial self-care;

2 easy-to-implement structures that Kara uses to save more than 20% of her income every year.
These strategies, systems, and structures will bring you the financial confidence and financial security that you need for #juicyliving
If You Can Relate To Any of These Situations,
the lifetime of regret you will carry for not being to pay your last respects when a dear family member dies because you can't afford the cost of a plane ticket
the disappointment that you see in your child's eyes when they realize that you haven't put anything away from their college tuition i.e. their future
the sadness that comes with the reality that you are one paycheck away from losing your house and being homeless and hungry if you don't make that change now
the embarrassment of having to pick up the phone again to have your cousin, friend, or parents to bail you out your financial emergency... again
the envy that you feel each time you hear that your friends and family members are about to retire, but you can't stop working because you can't afford to.
the fear of being exposed as financial fraud by the man or woman that you love and losing their love and respect
the despair that you feel when you realize you and your beau that lost that loving feeling because all you do is fuss and fight over money
the disbelief that you feel when you look back and realize that you have been working for more than 10 years but have no more than $1,000 in savings and a house full of worthless gadgets, clothes, and appliances to show for it.
Can Say Yes to Any or All of These Questions?
Do you feel that you are in desperate need of some financial and spiritual healing?
Do you want to leave that 9-5, but have to take a seat when you realize that the balance in your bank account jingles and not folds?
Do you look at your bank account and ask yourself, "Where did all of my money go?"
Have you started thinking, "I've been working all these years and I don't have anything to show for it? I have to do better."
Have you been using negative financial self-talk like "I Deserve It" or "It will never be enough," "It's On Sale" to keep you in debt and away from financial freedom?
Are you and your bank account running on "E" from giving, giving, and giving some more?
Are you using money to buy happiness from chronic splurging and impulsive buying?
Are you ready to learn the systems and strategies to make your bank account statement jump like Jordan?
Have you been procrastinating on establishing financial and personal boundaries in your life and now it's beginning to catch up with you?
Have you failed at building your emergency fund because you made someone's financial emergency your emergency?
Do you desperately want to learn the basics of financial self-care so you can begin reaching and exceeding your savings goals?
In Just 60 Minutes, You Will Learn:
The Scary Statistics of the "Income Gap" in the African-American Community and What You Can Do Today to Close It.
The money mindset that has helped me, a daughter of a single-parent immigrant, save at least 20% of her income year in and year out.
The Surprising Truth About How Much You Need In Your Emergency Fund to Feel Like a Grown Woman
5 Reasons Why It Is OK and Necessary to be Self(ish) If You Ever Expect to Reach Your Financial Destiny.
Ingredients to host your first yummy, empowering, and life-changing Financial Self-Care Weekend (I will share The Frugal Feminista ROAR system of Financial Self-Care for the first time!!!)
How to use the MIT Approach to Increase Your Savings
How to Successfully Live Off of $20 during the workweek so you can throw all of your extra cash in the bank account for your emergency fund.
3 Online banks That Will Force You to Save Without You Feeling the Pinch
5 Reasons Why You Are Broke (and it's not all really your fault)
BONUS #1 (Value close to $100): The Frugal Feminista Budgeting Breakthrough Digital Care Package
#RealWomenSave Contract

Monthly template for Savings Goals

$20 Cash Crash Diet Plan

The Wealthy Woman's Blueprint Financial Planner
Bonus #2: Lifetime access to this online course

Kara makes talking about money, fear, and the future easy. I love that she speaks from her experiences, breaks things down so it's easy to understand, and is so humble about her financial dopeness and knowledge.
S. Smith

Kara's work is so important for all of us. I love her website and everything she does. We NEED these conversations about prosperity and abundance.
Abiola Abrams, founder of Sacred Bombshell Academy

Recently, I told her that my goal for next year was to save $10,000. She told me to start with a CD so that I can't physically touch the money and I would be penalized if I take the money out too early. The work I am doing with Kara has helped my tremendously. It's a slow process but it's worth it.
V. Gary
Your Instructor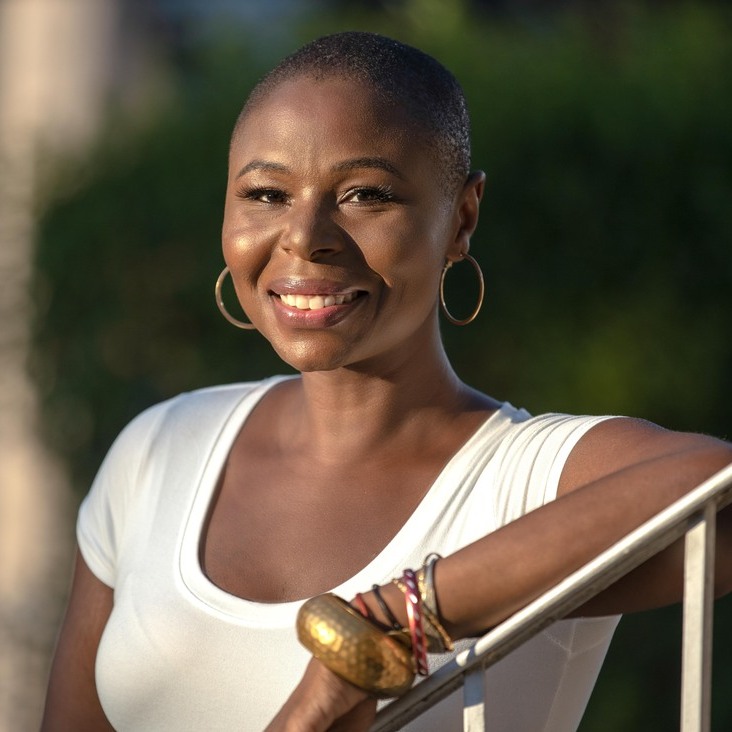 Kara Stevens is the founder of The Frugal Feminista, a personal finance and lifestyle blog and committed to empowering women to use money as a tool to fund their "juiciest" lives.
After climbing her way out of $65K worth of student loan and credit card debt, building up her financial reserves, and aggressively investing in equities, Kara soon saw the link between personal liberation, power, and financial freedom and wanted to inspire and educate other women around the increasing their financial acumen and financial self-confidence.
A teacher, historian, connector, and activist at heart, Kara wants to lead a "frugal feminista" revolution– to change the conversation between girlfriends, between husbands and wives, and between mothers and daughters.
Ms. Stevens is a native New Yorker and first-generation American via the beautiful island of Antigua. She possesses a BA in Political Science from Oberlin College, a MSEd in Bilingual Education from CUNY's Hunter College and an EdM in Organizational Leadership from Columbia University's Teachers College.

Frequently Asked Questions
When does the course start and finish?
The course starts now and never ends! It is a completely self-paced online course - you decide when you start and when you finish.
How long do I have access to the course?
How does lifetime access sound? After enrolling, you have unlimited access to this course for as long as you like - across any and all devices you own.
What if I am unhappy with the course?
This is a non-refundable investment because it's an electronic course. We know that if you do the work, you'll see the transformation you're looking for.
Legal Notice and Disclaimer:
This course is intended for the personal use of the individual who purchased it. You are not allowed to give or sell this course to anyone else.
Please note that this course is based on personal experience and anecdotal evidence. Although the authors and publisher have made every reasonable attempt to achieve complete accuracy of the content in this course, they assume no responsibility for errors or omissions. Also, you should use this information as you see fit, and at your own risk. Your particular situation may not be exactly suited to the examples illustrated here; in fact, it's likely that they won't be the same, and you should adjust your use of the information and recommendations accordingly.
Any trademarks, service marks, product names or named features are assumed to be the property of their respective owners, and are used only for reference. There is no implied endorsement if we use one of these terms.